The Best 7 Vegan and Cruelty-Free Beauty Subscription Boxes to Gift for Mother's Day
Mother's Day is a time for spending time with mom and showering her with gifts, flowers, and a dash of extra appreciation. Whether or not your vegan lifestyle aligns with hers, all moms can appreciate a high-quality gift that just so happens to be cruelty-free. Finding the perfect gift can be nearly effortless if you know where to look for these hidden gems, and a cruelty-free and vegan beauty box subscription is one of our favorite items both to show mom how much she means to us. Not only are they an easy and ethical option, but many offer flexibility in prices, products, and frequency. From the beauty-obsessed to the self-care dabbler, these seven vegan beauty box subscriptions will bring joy to any mom.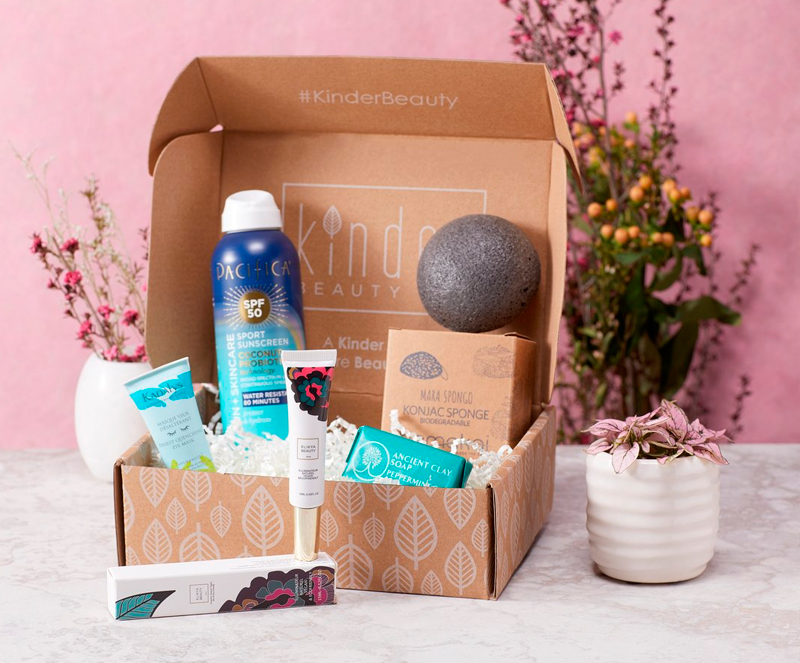 Kinder Beauty
1 Kinder Beauty Box ($23 – $26/month)
The Kinder Beauty box has skyrocketed into subscription box stardom since its launch in early 2019. The popular cruelty-free company was co-founded by PETA executive alum Andrew Bernstein and actresses Daniella Monet and Evanna Lynch. Each Kinder Beauty Box provides between $85 and $165 worth of vegan skincare and makeup. Kinder Beauty boxes typically contain five products with at least two full-sized beauty products per month. What's more, a portion of all proceeds are donated to charities advocating for animal rights and environmental causes. Not only that, but the eco-friendly packaging makes Kinder one of the most sustainable vegan subscription boxes available. Gifting a subscription is super easy with pre-paid or monthly plans. Your mom will always have something to be thankful for year-round.
Learn more here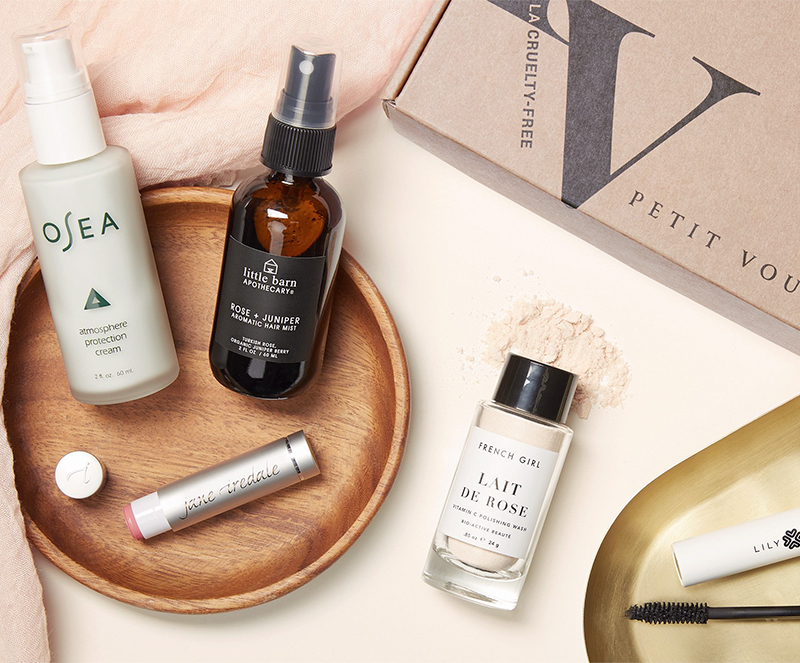 Petit Vour
2 Petit Vour ($15 – $25/month)
Petit Vour is perhaps one of the most well-known and longest-standing vegan beauty boxes on the market. This vegan subscription box is expertly vetted, abiding by strict clean beauty standards. The basic subscription box contains four products valued at a total of $50 to $85. For the most premium monthly option, the PV Plus Box will score your loved ones five to seven full and travel-sized products worth over $100. Each month Petit Vour subscribers can also earn PV Points to land free gifts when they rate their items.
Learn more here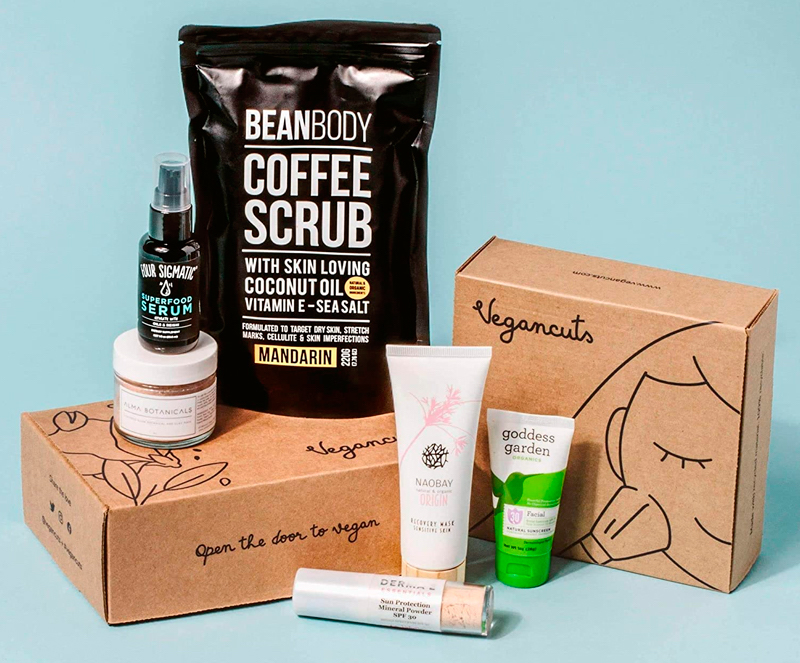 VeganCuts
3 VeganCuts ($24.95/month)
You may know VeganCuts for its popular vegan snack subscription box, but did you know that the brand also has a vegan beauty box? Each month, your recipient will receive between at least four full-sized vegan beauty products worth between $60 and $110 collectively. Subscribers can expect a range of products from many small, up-and-coming indie beauty brands. VeganCuts beauty boxes tend to lean more heavily on the skincare side, making it an ideal subscription box for those less interested in cosmetics and more passionate about healthy skin. Boxes start as low as $24.95 a month and also come in several pre-paid subscription options as well.
Learn more here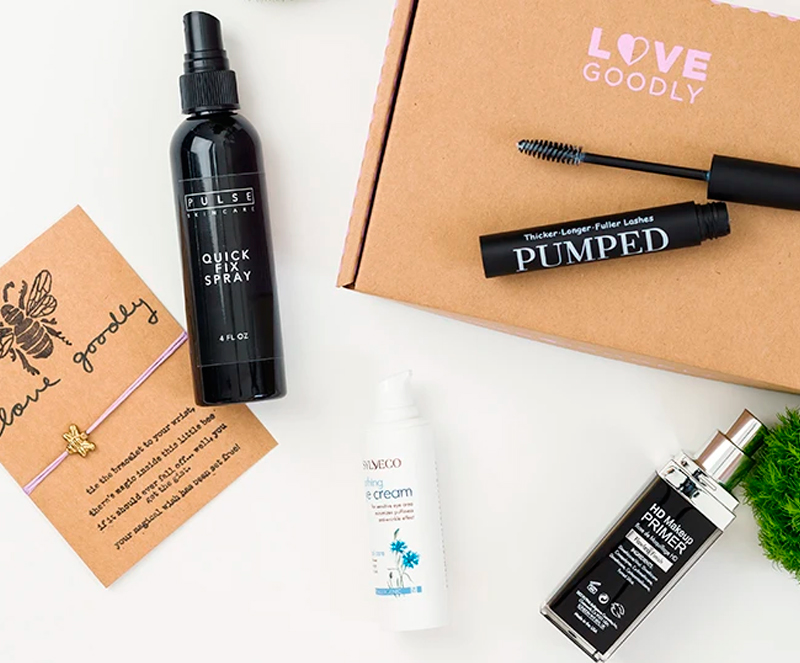 Love Goodly
4 Love Goodly ($34.95 – $48.95/month)
Speaking of up-and-coming, Love Goodly is another vegan beauty box to keep on your gifting radar. This small business is women-owned, cruelty-free, and of course, 100-percent vegan. The bi-monthly beauty subscription boxes include a wide scope of products including makeup, skincare, haircare, and even the occasional vegan lifestyle product (hello, calming candle). Shoppers have two options when it comes to the size of the box. The Essentials Box contains four to five full-sized products valued at $75 or more. For even more goodness, the VIP beauty box contains five to six products valued at over $100. Pay as you go and pre-paid options are available.
Learn more here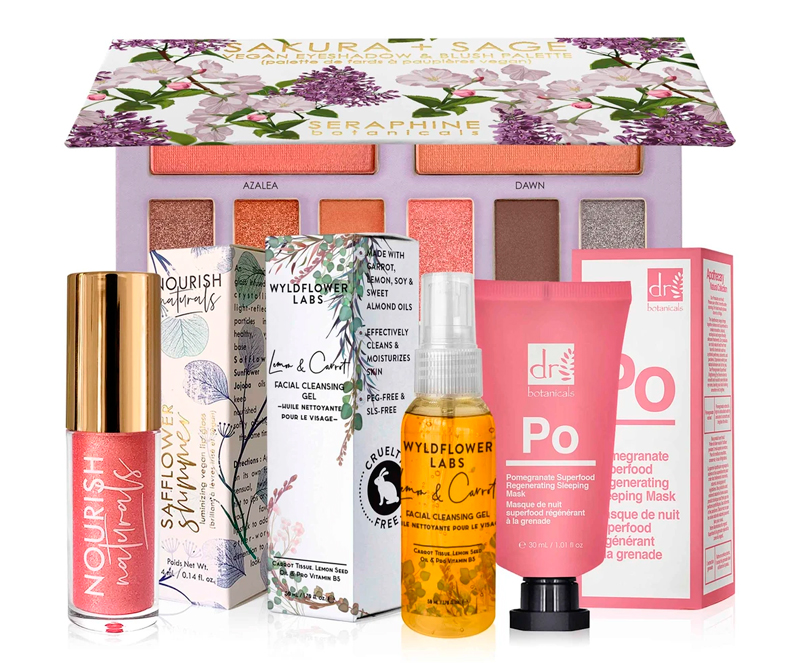 Nourish Beauty Box
5 Nourish Beauty Box ($29.95/month)
The Nourish Beauty Box is another relatively new vegan beauty subscription box that's been gaining momentum. Each month your giftee will discover four full-sized vegan beauty products that are good for them and the planet. All products are cruelty-free and paraben-free, perfect for the health-conscious beauty lovers in your life. Each box is valued between $100 and $150, which means you'll get the most bang for your buck with the Nourish Beauty Box. For a bit more purchasing power, the brand offers past boxes for sale as well as a curate-your-own box for $39.95. Is your mom overseas? Nourish ships worldwide!
Learn more here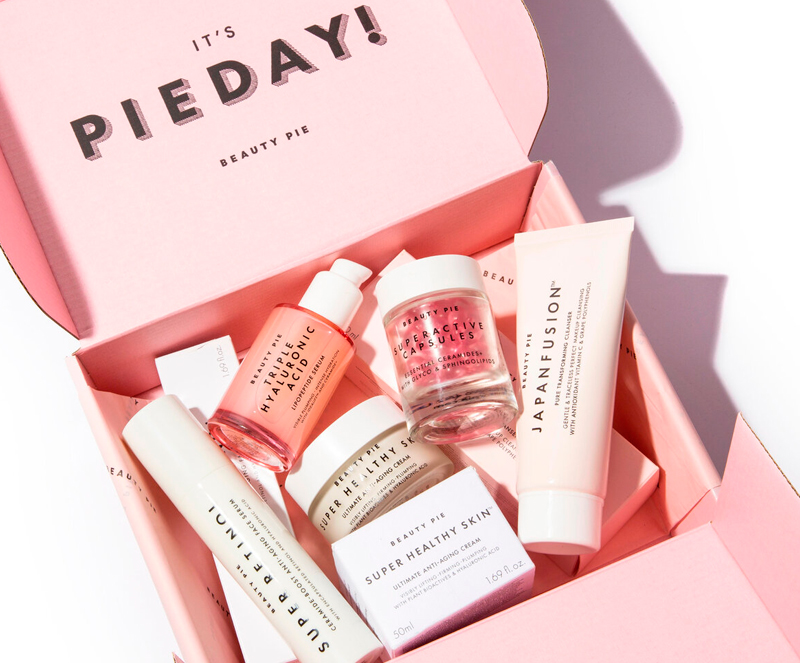 Beauty Pie
6 Beauty Pie ($15/month – $59/year)
Looking for a beauty box subscription with the most flexibility? Enter Beauty Pie, a members-only beauty subscription box. A membership to Beauty Pie allows shoppers to purchase luxury beauty products at a fraction of competitor prices. There's no obligation to purchase monthly products and members can curate their own vegan beauty boxes as they please. All Beauty Pie products clearly state whether or not they are vegan, and every product is cruelty-free. Beauty Pie also sells more than just beauty. Members will find an increasing number of vegan wellness and lifestyle products available such as clean multivitamins and hair scrunchies. For the best gifting option, opt for the $59 a year plan. Your mom will love the flexibility this beauty box provides.
Learn more here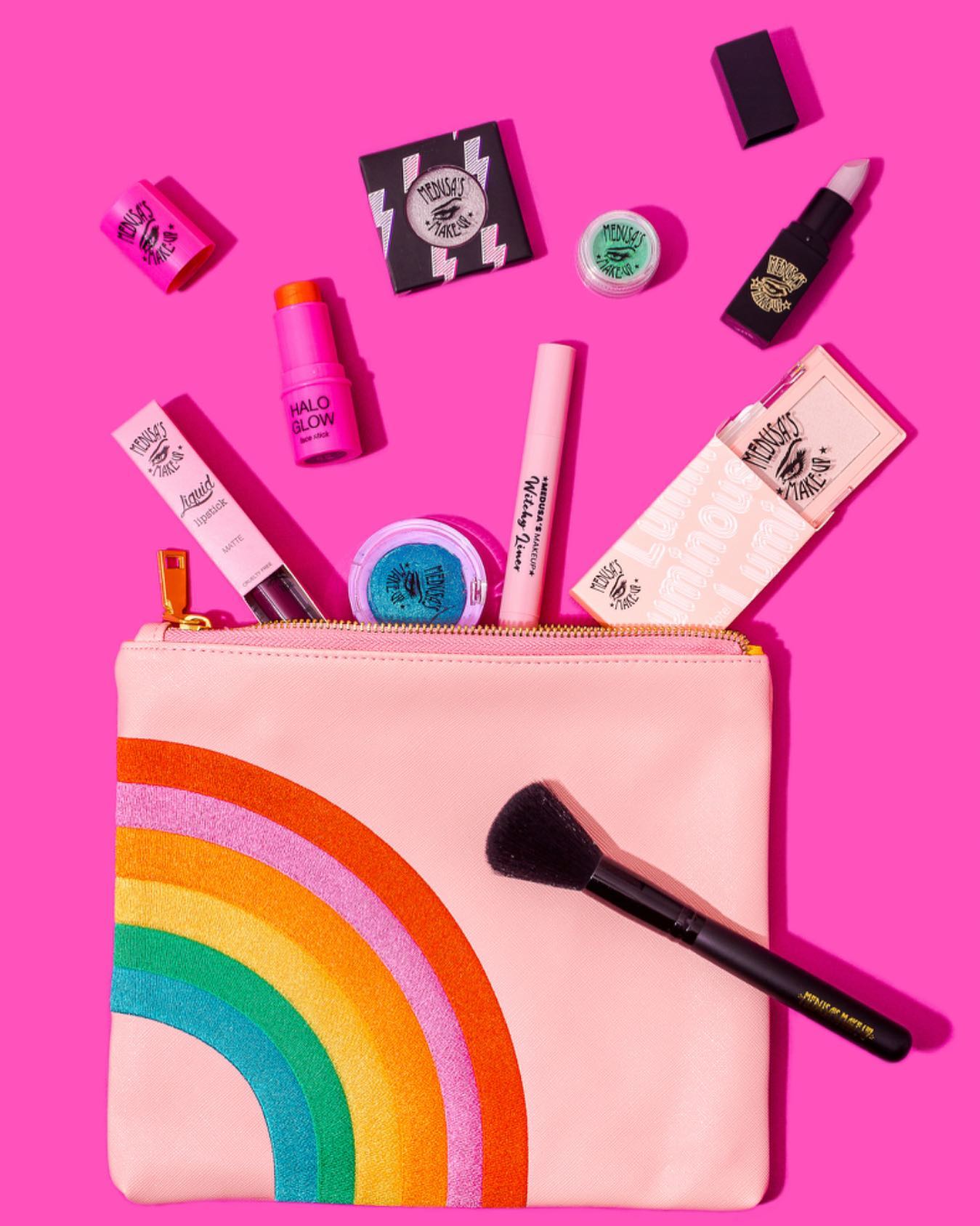 Medusa's Makeup
7Medusa's Makeup ($17.95/month – $22.95/year)
For moms who love a splash of color, the subscription boxes by Medusa's Makeup are the way to go. Each box is curated by the beauty pros at this vegan and cruelty-free makeup brand and contains a mix of five vegan beauty and skincare products. Not only will mom love the high-quality beauty finds, you can opt to add her favorite add-ons for as low as $1. Plus, the company makes a donation to an animal sanctuary with every subsription. Payment plans range from $17.95 to $22.95 per month. For moms who crave a little more skincare, The Skincare Box offers three products by Love Byrd delivered straight to her doorstep every three months for $49 per box.
Learn more here
For more on vegan beauty, read:
Harry Styles Just Dropped a Non-binary Vegan Beauty Brand
Lush Lanches Over 70 Vegan Beauty Products for Christmas
25 Gifts for the Vegan Fashion and Beauty Lover
Sara Kelley is a freelance Beauty Editor and the Founder of Mind Over Mango where she writes about cruelty-free and vegan beauty products.
Get FREE vegan recipes delivered to your inbox by signing up for our award-winning VegNews Recipe Club.
Sign Up
Get FREE vegan recipes delivered to your inbox by signing up for our award-winning VegNews Recipe Club.
Sign Up

link