Halal Expo Canada and Grocery Business Magazine Formed Strategic Partnership
Halal Expo Canada 2022 held in Toronto from May 12-14 is a vibrant event that boosts the Halal business in North America and grants the opportunity for North American companies to learn about the Halal Lifestyle Industry and learn more about the hidden potential of halal lifestyle products manufacturing, craftsman capabilities, tourism and other halal industries.
Grocery Business Magazine is Canada's best source of information for the grocery business industry. Grocery Business Magazine's dedicated team of publishers and editors are the most experienced in the industry, with deep, strong roots in the grocery retail business. Since its inception in 2011, the business-to-business magazine has continued to build a reputation for delivering timely, relevant, high-quality content that grocery retail professionals in Canada have come to rely on to help them improve their grocery operations.
Halal Expo Canada is honoured to partner with Grocery Business magazine," said Nasser Deeb, HEC Expo Show Director. "Grocery Business magazine is a dynamic, progressive, well-versed and respected industry specialized publication in the Grocery Market and industry. We look forward to working with their great team and global subscribers base.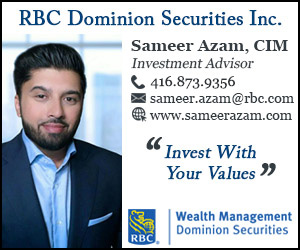 "Working with a niche B2B event dedicated to the fast-growing halal industry will further support our initiatives and our continuous efforts to serve the industry and our subscribers base globally who will benefit from such trade platform like Halal Expo Canada 2022," said Rob Rathke -VP Content & Partnership Development.
Halal Expo Canada is not just an event or classic trade show. It is a unique platform with various business and trade activities that will offer manufacturers, traders, exporters, buyers the chance to have face-to-face negotiations to make business deals and the right decisions immediately.
Halal Expo Canada is performing a role in making many of the halal lifestyle products manufacturers and service suppliers and North American traders' avail of the opportunity to access the untapped business through various methods and channels. From Food & Beverage to Pharmaceuticals to Cosmetics, from Finance to E-commerce and Logistics to Tourism and more, the entire halal industry will gather under one roof providing traders and buyers with the ideal platform to network, share market insights.
To learn more or book your space, please visit halalexpocanada.com

link